Mums can be the hardest people to buy presents for because you've already used up your good gift ideas and, let's be honest; sometimes vouchers and a box of chocolates just won't cut it. If you're on the hunt for an extra meaningful gift, we have that special piece of jewellery which your mum will treasure forever.
Let us make choosing a Christmas gift for your mum easy this season. Beautifully packaged in our free signature gift wrap, our meaningful pieces are the perfect way to show just how much you care. 
Go for gold
Treat her to some statement jewellery and must-have pieces from the season's most wearable trends. Gold is making a big comeback and we love its luxurious appeal and warming tones this winter. All of our gold pieces are made from 14k Gold Filled or 24k Gold Vermeil so they not only make a beautiful accessory but are also made to last.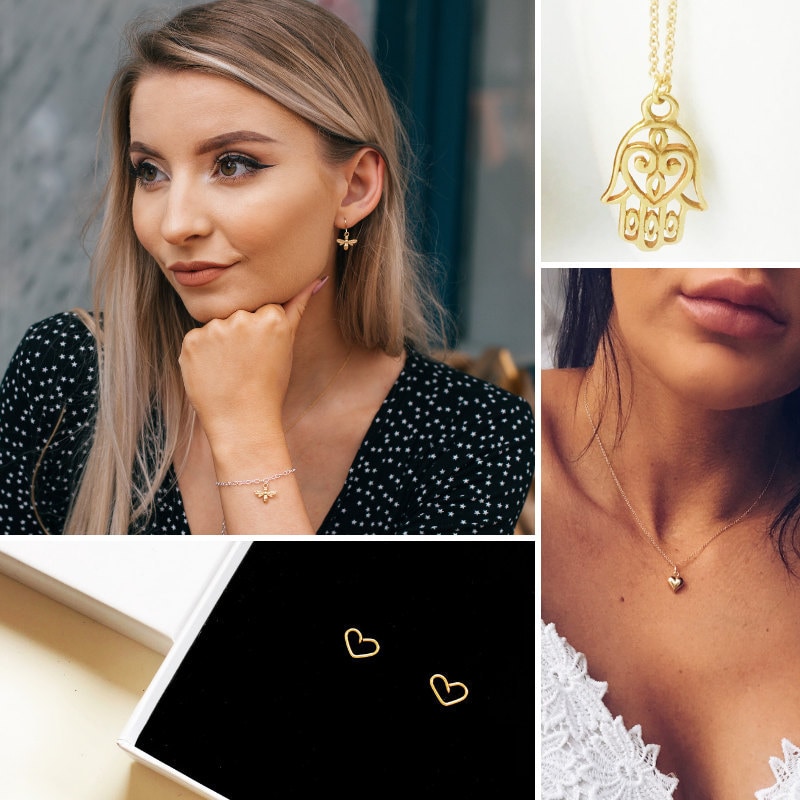 Clockwise from top left: Bee Earrings - £24, Bee Charm Bracelet - £24, Hamsa Hand Necklace – £28, Heart Necklace - £28, Heart Stud Earrings - £16
Simple pieces that carry big meaning
If your mum likes her jewellery fine and understated, we have you covered. Find her the perfect gift from our selection of simple and delicate designs imbued with meaning that she can wear every day. Make it personal with a piece representing her initials or those of her loved ones, or choose symbols and motifs that carry big meaning for her.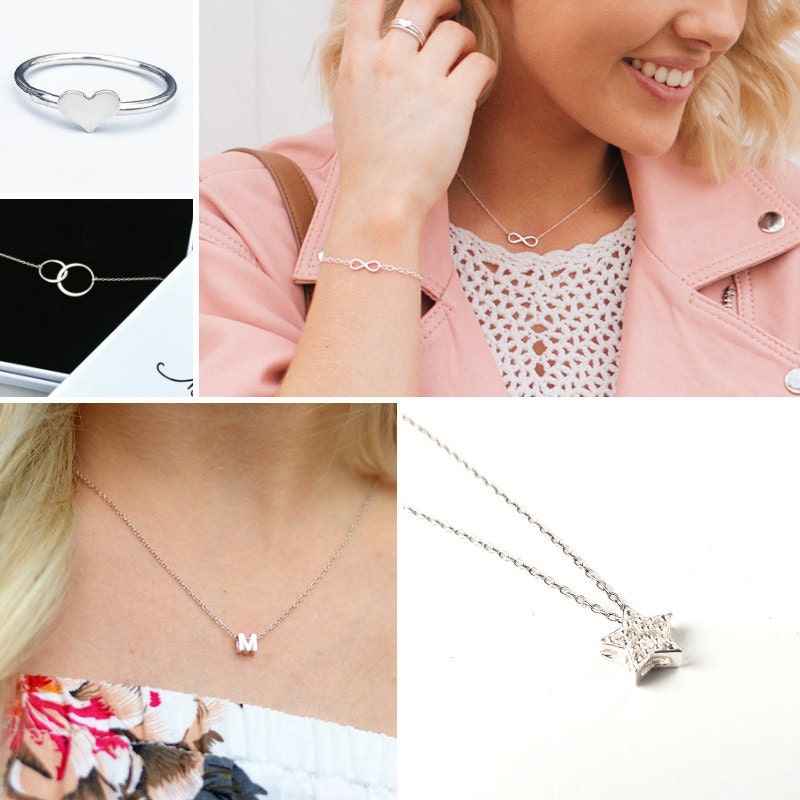 Clockwise from top left: Heart Ring - £20, Infinity Bracelet - £18, Infinity Necklace - £24 (Infinity Gift Set – from £28), Star Necklace – £28, Initial Necklace - £20 (Extra Letters Available), Interlocking Circles Eternity Necklace - £28
A timeless classic she'll treasure forever
If she prefers something a bit more classic, opt for our signature Rose Collection. Comprising of our best-selling rings, earrings and necklaces that capture the unique beauty of the English rose, these are the timeless pieces she'll love and cherish forever. With pieces available in sterling silver, 14k gold filled and 14k rose gold filled, we're sure you'll find the ideal gift for your special lady.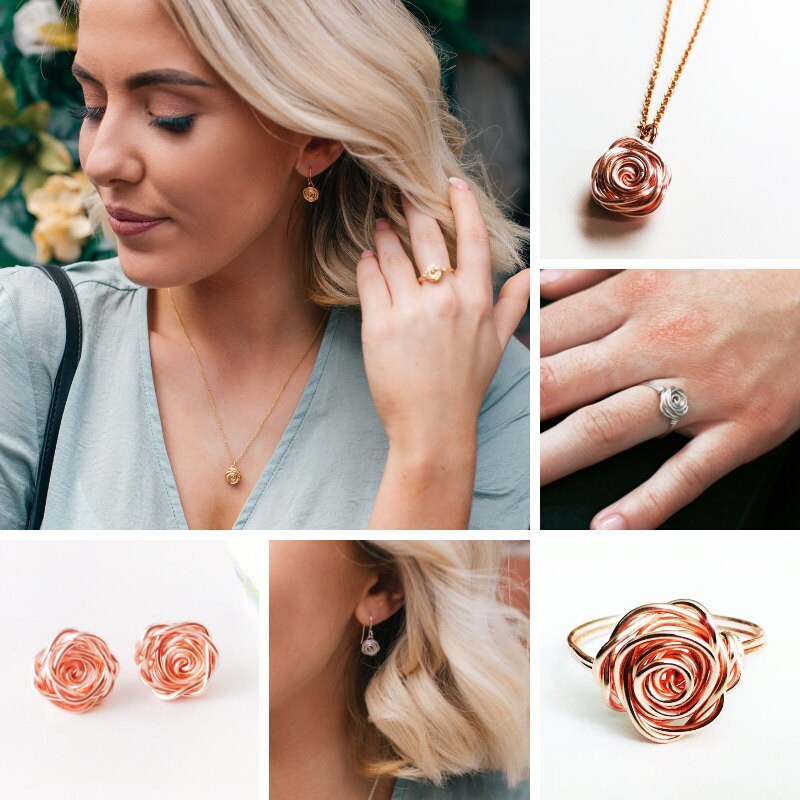 Clockwise from top left: Rose Necklace (Gold) - from £35, Rose Drop Earrings (Gold) - £28, Rose Ring (Gold) - from £18, Rose Necklace (Rose Gold) - from £35, Rose Ring (Sterling Silver) - £20, Rose Ring (Rose Gold) - from £18, Rose Drop Earrings (Sterling Silver) - £38, Rose Earrings (Rose Gold) - from £25