How much of your jewellery do you actually wear? It's too easy to put the same jewellery on day in day out (we're all guilty of it!) Mastering the art of layering your jewellery will help you to get the most out of your collection; simple additions and combinations can make a big difference when putting an outfit together.
However, layering your jewellery isn't always as effortless as it seems. To keep things cool and sophisticated rather than messy and overwhelming, we think it's best to choose the same layering style for your neck and arms: if you're going bold on your neck game, do the same on your arms.
Finding the perfect jewellery combination.
Spacing is key. Each piece should compliment the next one, not look cluttered or get twisted amongst each other. For example, try layering necklaces at different lengths to create a balanced look. Start with your shortest chain first, and then layer by working down to your longest.
Think about your neckline. When layering necklaces, the simpler and less fussy the neckline, the more decorative you can be. Generally, wearing more neutral and plain colours when layering is best. The greater the contrast, the more impact your jewellery will have.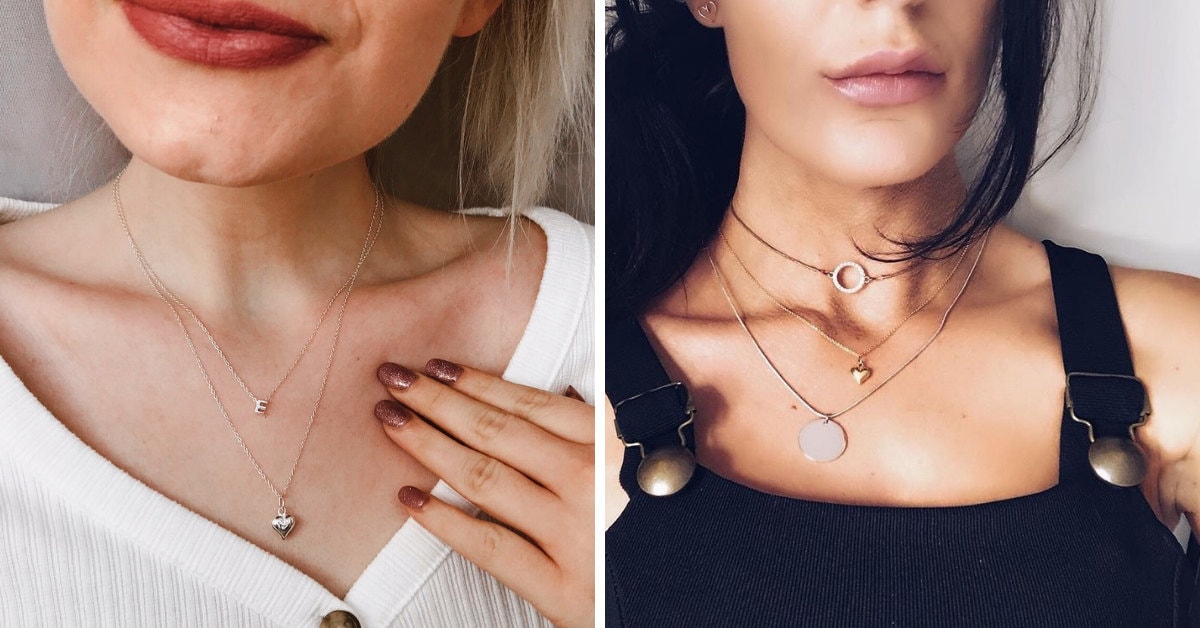 Learn about different chain lengths. These are the main chain lengths and what they are useful for. Note that they may sit at slightly different levels depending on your own proportions.
12 - 14 inches: This length is flirty as it sits right on the collar bone and accentuates the neck.
16 inches: This is the perfect everyday length with or without a pendant embellishment.
18 inches: The perfect layer on every body type. At this length, your chain will just graze the top of your décolletage.
24 inches and longer: Your boldest and most versatile layer! We love to wear our longer chains over a sweater during the winter or dropped into a summer dress as a peek-a-boo chain.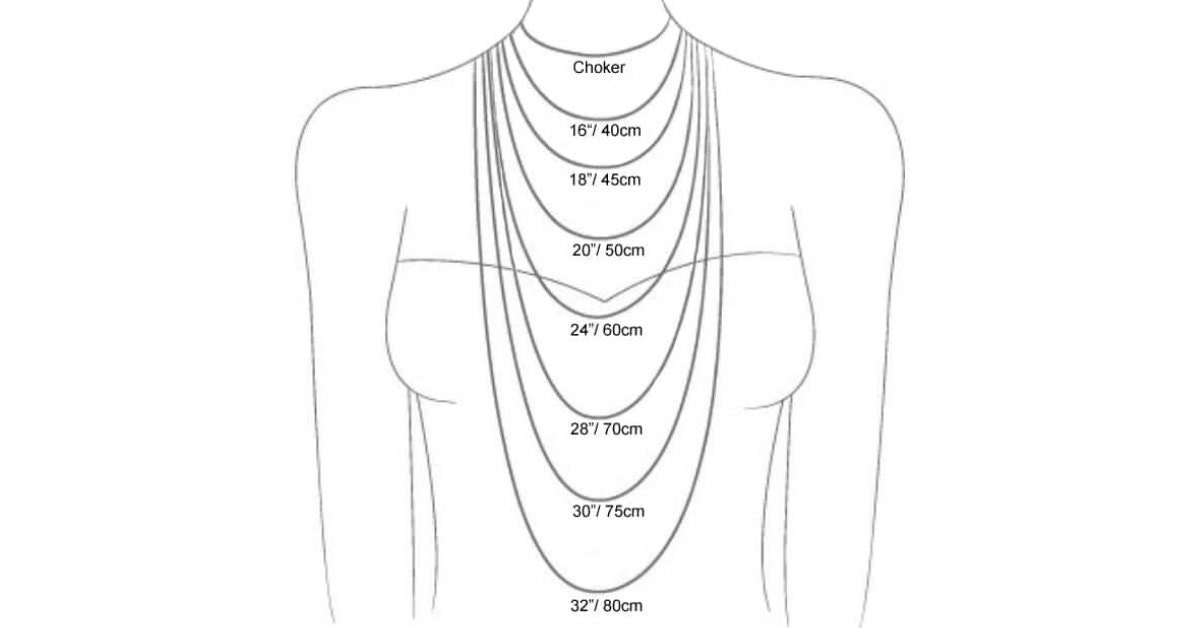 Things don't have to be symmetrical. If you have more piercings in one ear than the other, try switching up your look with . As long as there is balance in weight and lengths, go for it!
Let your hands steal the spotlight. Whether you like to wear rings on every finger or prefer to keep it simpler with a few statement favourites, keep the rest of your look simple so that your hands stand out. Try wearing two to four stacking rings on one finger for a modern, sleek style. If you're married, you may wish to keep rings on your left hand to a minimum so your wedding and engagement rings continue to stand out. Check out our other !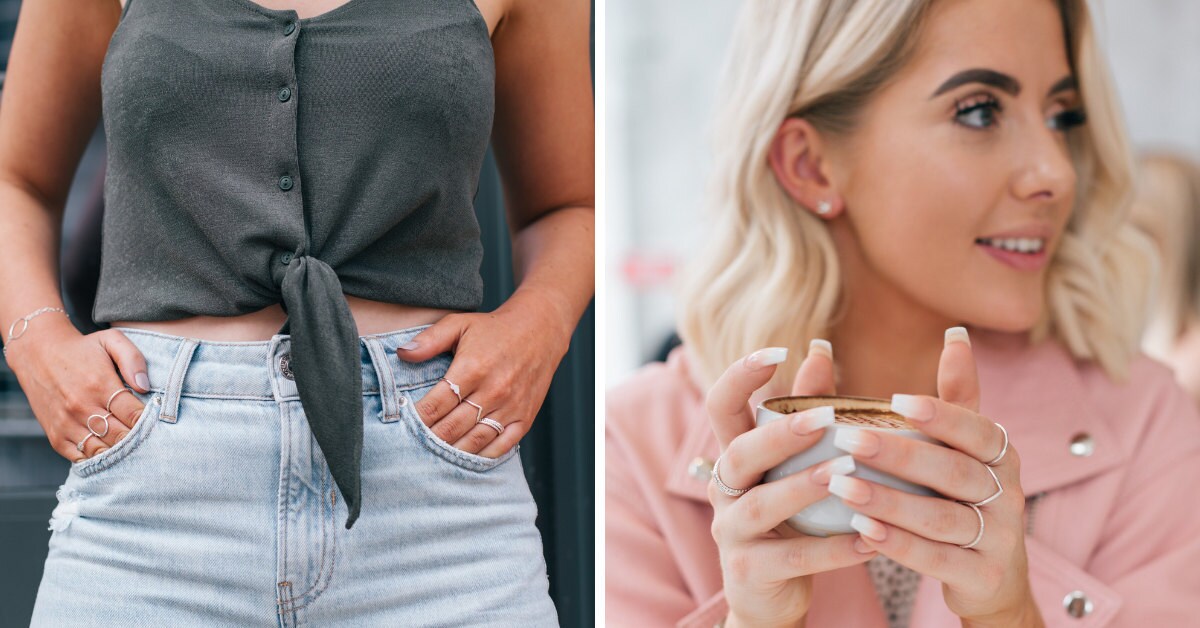 Stack bangles on one arm for a structured look. Create extra impact by stacking your bracelets and bangles to add texture and structure. We recommend pairing sets of bangles of similar widths and styles for an everyday look; add a statement piece to create an edgier, bolder pairing to take your look from day to night.
Pair bold statement pieces with fine and delicate ones. Too many chunky pieces makes you look weighed down so it's important to get variety. This works particularly well when creating a ear stack; try a larger statement earring in the first hole with more delicate studs in the second and/or third holes.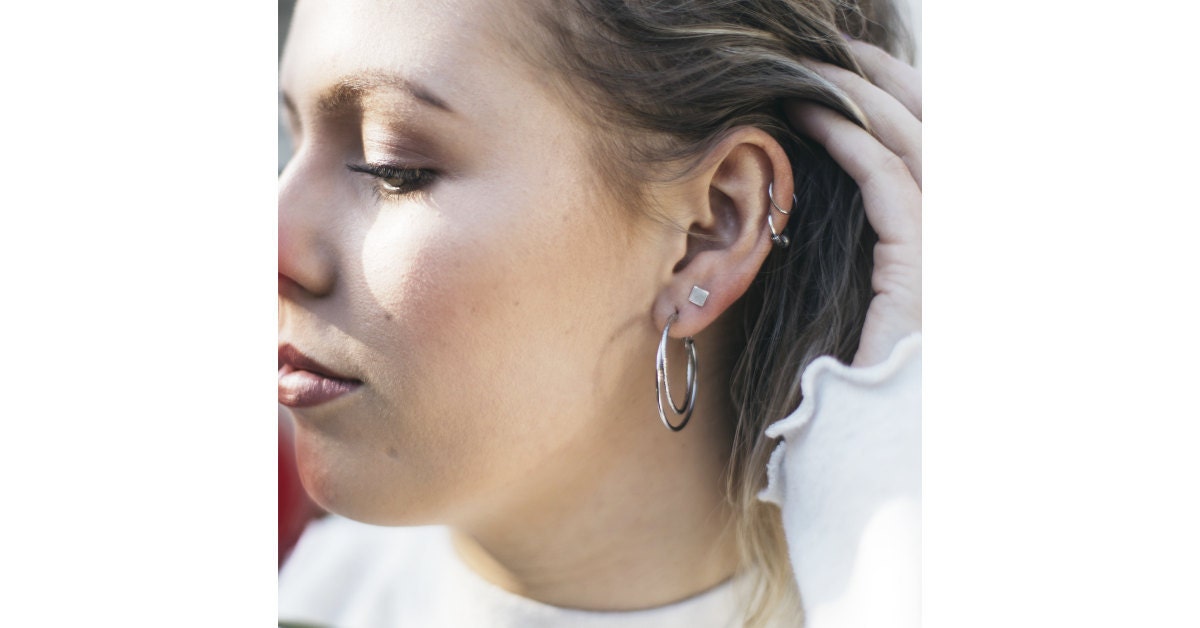 Mix metals, stones and textures. Some days you may prefer to stick with a monochromatic metal palette but you can switch things up to create more styling possibilities and add interest to any look. If unsure, try to have one piece which incorporates two different metals to tie the other pieces together.
Take inspiration from social media. We love to see examples of how people layer different pieces together. and are great sources for layering inspiration.
Becky x