Millennial gold is having a moment, but does it really suit you? Should get you get that necklace you love in silver or rose gold? These are some of the dilemmas when buying jewellery online, where you're not standing in front of a mirror. So to help you work out which metal works best with your skin tone, we've put together these handy tips.
Find out your skin undertone
To determine your skin undertone, look at your veins (wrists are best) in natural light. If your veins appear blue or purple in colour, you have a cooler (pink) skin undertone. If your veins appear green in colour, you have a warmer (yellow) skin undertone. If your veins appear blue in some areas and green in others, you have a neutral skin undertone. Remember that skin undertone is not the same as skin colour; it's possible to have darker skin and a cool skin undertone, and you can also have light skin and a warm skin undertone.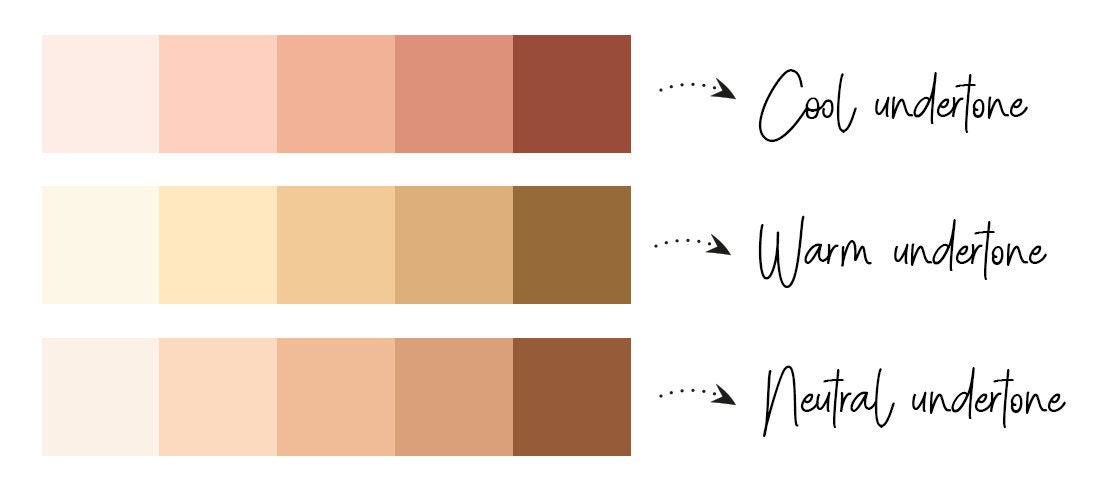 Source: Pinterest
Match the metal tone to your skin undertone
Fair Skin with (Red/Cool Undertones)
Silver, platinum, white gold and pearls are a great choice for this skin tone - they will look so fresh on very pale skin, especially if you also have pale or blonde hair. Try to avoid Rose gold as it will most likely accentuate the pink undertone in your skin, so go by how much pink or redness you show.
Fair Skin (Neutral Undertones)
Contrary to what many think, if you have pale undertones you can wear gold! Opt for 9kt or 14kt gold and your skin won't appear pasty or sallow. 18kt gold has a much warmer yellow tone to it and this can make you look washed out, so try to avoid it. Silver is also very striking on pale skin tones.
Lightly Tanned, Olive or Mediterranean Skin (Neutral Undertones)
You lucky thing! Any metal looks great on you because of the neutral undertone to your skin. So go ahead and have fun with lots of different colours and styles. 
Arabic, Fair African & Dark African Skin (Neutral & Warm Undertones)
Again, either gold, rose gold or silver can look fantastic on you, but some delicate silver jewellery can get a bit lost on darker skin. 
South-East Asian Skin (Warm Undertones)
Most metals look great on Asian skin tones. Rose gold brings out a softness to this skin tone and classic 18kt or 22kt gold will look fantastic. Silver, platinum, and white gold offer a slightly more pared back look so you can layer lots of pieces without it looking too much.
Mix and match
These days, mixing metals, stones, or textures isn't something you have to avoid. Don't be afraid to try new pieces of jewellery to find something that you love, even if it isn't necessarily "right" for your skin tone. If you like something and it makes you feel confident, don't be afraid to wear it. 
Our advice when mixing metals: mix the colours in an uneven number. For example, make two-thirds of your jewellery silver and one-third gold or rose gold.
And finally…
When it comes to jewellery, the most important rule should be, "how much do I love it?" Jewellery should feel special and significant to you in some way. A special piece will radiate beauty from the wearer no matter what the metal or stone, so always let that be your guide.